Last modified on December 29th, 2021 at 7:15 pm
The restaurant industry is ever changing. Between advancements in technology and shifts in cultural preferences, it can be difficult to keep up with the latest trends in food service – particularly when adapting to the changes brought about by the COVID-19 pandemic.
Now that the tide seems to be turning and more states are allowing restaurants to open for in-person dining, it may be time to take another look at your design. What shifts has 2021 brought restaurant owners in terms of restaurant design and decor? We've broken down the latest restaurant interior design trends into both larger concepts and smaller design elements below.
Larger Concepts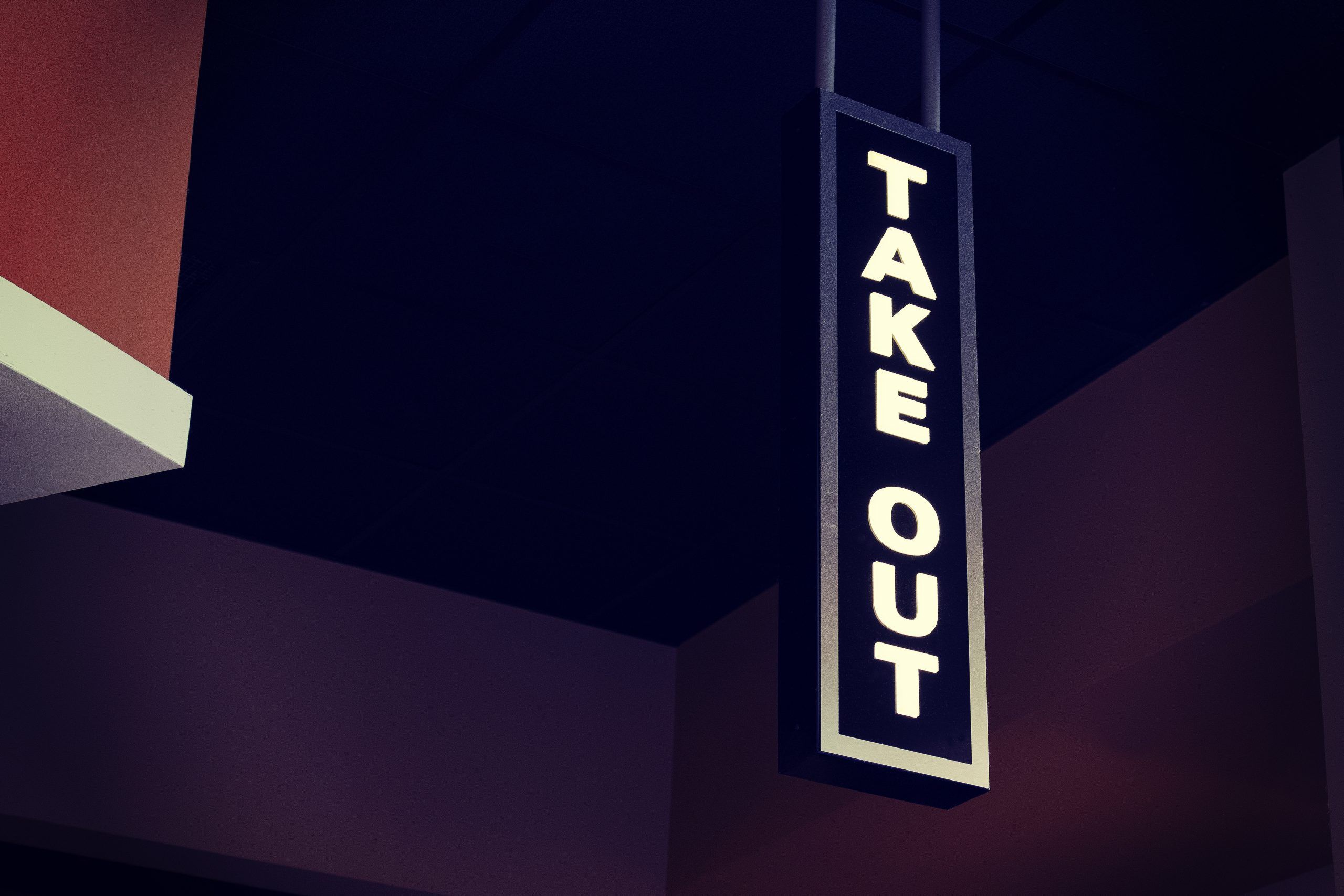 Separate Waiting & Ordering Areas
In 2020, the pandemic forced many restaurants to radically change the way that they operated. In particular, many restaurants had to rely more on delivery and takeout than ever before, making it all the more important to have a convenient place to pick up orders.
The growth of takeout and delivery started as a necessity – but now opens up a whole new customer base to restaurant owners who traditionally focused on the in-restaurant experience. Having a separate space to handle takeout and delivery can allow restaurants to continue to capitalize on this trend.
For restaurants with thriving ordering systems, it can be a burden for both the restaurants and the delivery staff to have to deal with the constant traffic of delivery people and takeout customers in the restaurant space. That is precisely why more restaurants are starting to build separate sections for delivery drivers and customers to easily come and pick up items without adding increased congestion.
Walk-Up Windows
Consumers love drive-throughs for the convenience of getting their food without having to get out of their cars. A walk-up window at a restaurant can serve a similar function, by making it easier for customers to get their pickup order (or for drivers to get a delivery) without physically going into the restaurant.
Pickup windows allow for fast service and limited contact – and keep staff inside and out of the elements. These windows are also a good way to keep delivery and pickup business separate from in-restaurant dining.
Adding a walk-up window may be relatively simple for many restaurants. You can repurpose an existing window, utilize sliding windows, or swap out a standard exterior door for a dutch door. Add a table and cash register, and you'll be able to serve customers quickly without interrupting the flow of the dining room.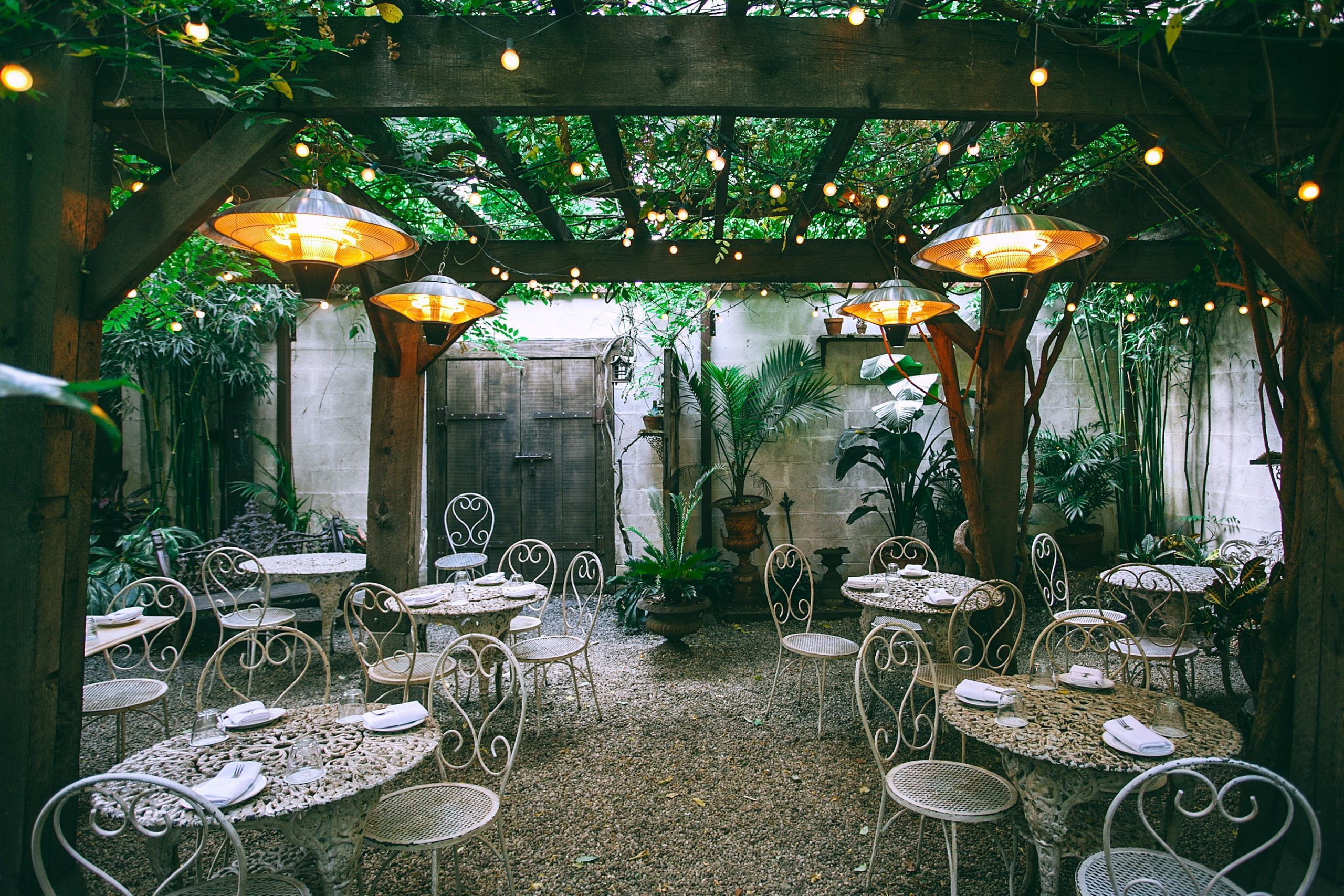 Outdoor Dining Spaces
The pandemic forced many restaurants to significantly change how they operate. In addition to having more options for take-out and delivery, many restaurants adapted to the times by adding or expanding their outdoor dining spaces, using parking lots and other outdoor spaces. In some cases, restaurants with existing outdoor dining renovated them to allow the area to be used throughout all four seasons.
This design trend isn't likely to go away anytime soon. Scientists have predicted that COVID-19 and its variants may affect us for some time to come – or that a new pandemic might take hold, particularly due to our increasingly globalized world. Beyond the science, many customers are wary about eating indoors after more than a year of avoiding being inside with people outside of their "pod." Having outdoor dining options allows restaurant owners to continue to operate and remain profitable no matter where this pandemic takes us next.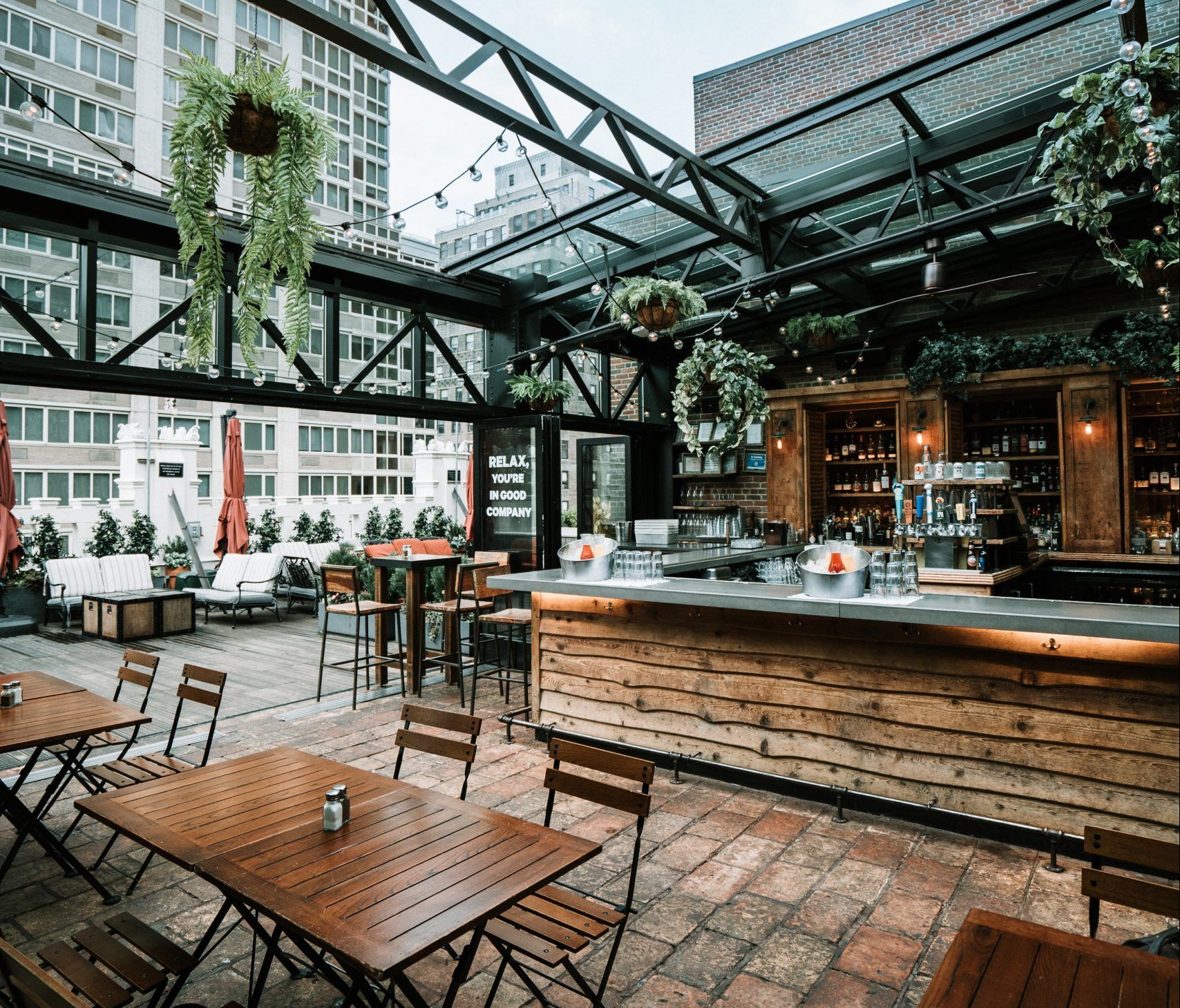 Rooftop Dining Spaces
Rooftop dining has always been popular in larger cities with high-rises that span multiple stories, but good bird's eye views aren't just reserved for the urban jungles of the world. Many diners enjoy eating outside. An elevated position (even just one story up) gives individuals the opportunity to have even more to gaze at.
If your location has roof access and you can obtain the proper permits to build on your roof, it's likely a worthwhile investment to transform your roof into a dining space. Outdoor patio heaters and dome igloos are allowing restaurant owners to leave their rooftops open for business all year round, even in colder climates. Along with other outdoor dining spaces, rooftop dining will also give you the ability to stay open for business no matter what emergency orders the government may issue.
Dining Pods
Let's face it: after the trauma of 2020, many people simply aren't ready to gather together in indoor spaces (no matter what the CDC says). Dining pods allow customers to eat at your establishment, separate from other people. They offer both privacy and the ability to socially distance, and can be used in a number of places, from an outdoor patio in cold months to reserved parking spots.
Dining pods can be created using plexiglass sheds, tenting, or plastic "igloo" tents (which also happen to look really cool). Just be sure to allow for ventilation and clean the pods thoroughly between guests.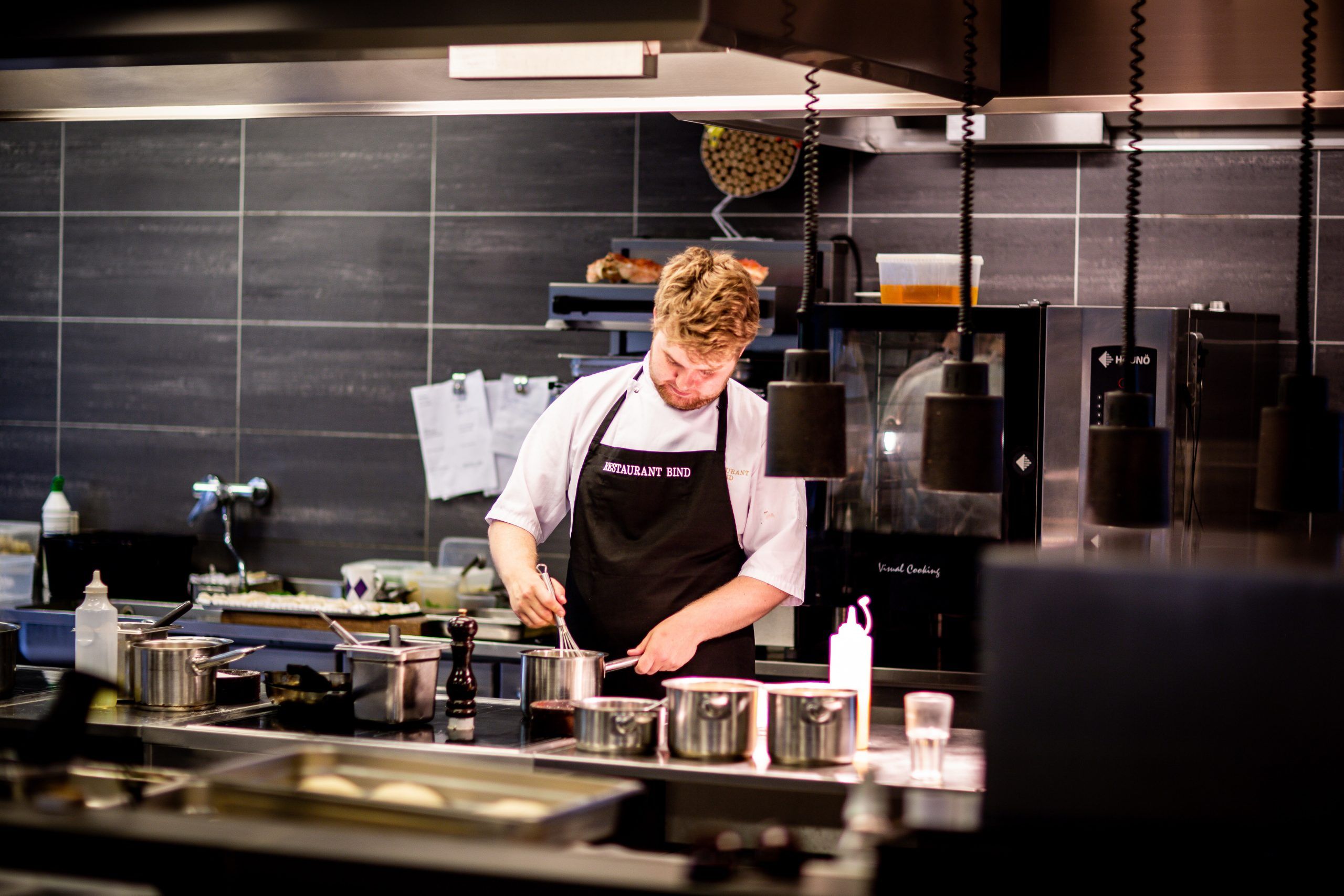 Open Kitchens & Floor Plans
In both the medical and food service fields, there's a growing mistrust between consumers and the products or services they consume. Diners analyze ingredients and preparation methods with more scrutiny than ever before. In an effort to build trust and display transparency, many restaurants have incorporated open kitchens and floor plans into their designs to give restaurant goers a view into the kitchen.
Open kitchens not only allow diners to see how their food is prepared, but also provides a form of entertainment and brings them into the food preparation experience. An open kitchen also allows for a more immersive experience, with diners able to see, smell, and hear their food being made.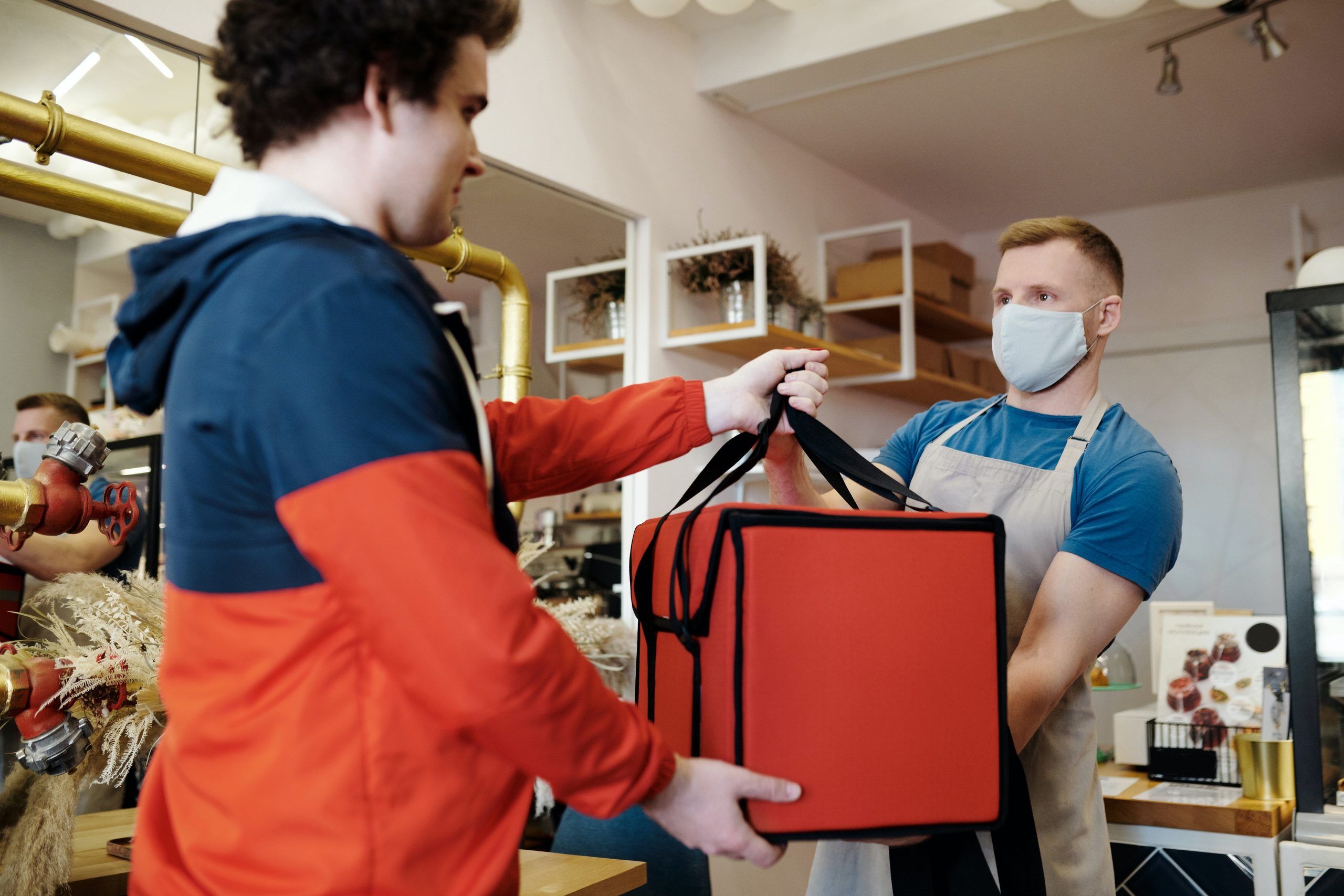 Express Kitchens
Ghost kitchens were one of the biggest trends that emerged over the course of 2020. These kitchens allowed existing restaurants to increase profits by operating a delivery-only business out of their kitchen. Express kitchens take this trend a step farther by allowing customers to visit these "kitchen only" restaurants to both order and pick up their food.
Express kitchens aren't limited to fast food – almost any type of cuisine may benefit from an express kitchen. These pared-down establishments allow restaurants to cut costs by eliminating dine-in spaces. In this way, restaurant owners can adapt to changing conditions while staying profitable.
More Spacious Lobbies and Waiting Areas
While the CDC has relaxed its "6 feet" rule for social distancing for fully vaccinated Americans, being packed into a crowded space is still nerve-wracking for many people. One of the best ways to help people feel comfortable coming into your restaurant after a year or more away is to reconfigure your design (if possible) to allow for more space.
Having a bigger lobby or waiting area is particularly important for restaurants in places that have imposed a seating capacity. This can often lead to longer wait times – leaving customers crowded together in a relatively small space. Consider switching out the host stand n in the front for a smaller piece of furniture, or even add outdoor seating to make sure that customers can wait in a well-ventilated, socially distanced space.
Smaller Design Elements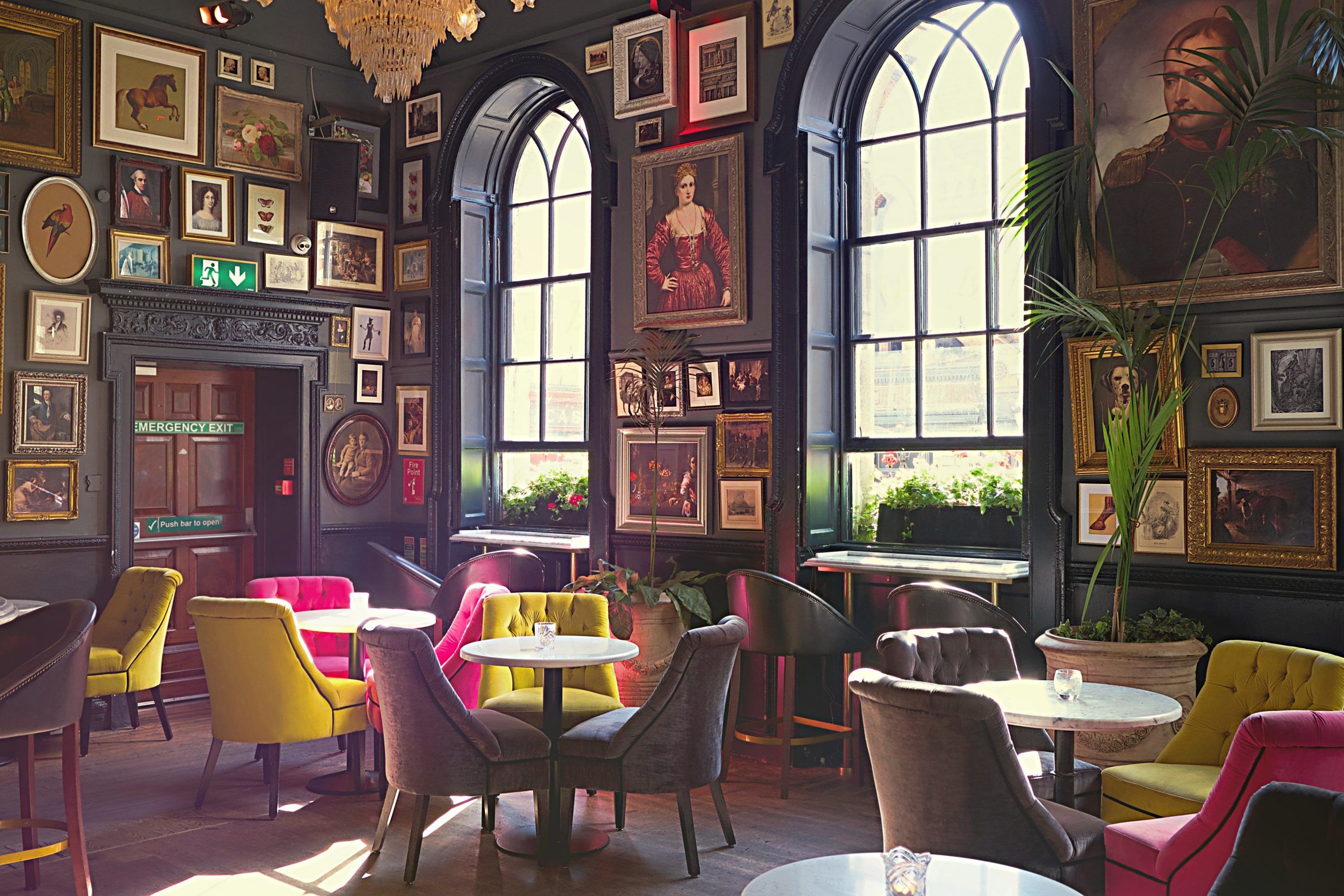 Mix & Match Furniture
The internet has allowed communities everywhere to become increasingly more eclectic and that eclecticism reflects in restaurant decor trends. Contrasting furniture has been a trend in home design and is moving into restaurant spaces to help people feel even more at home. You can incorporate this trend into your space by finding tables and chairs that are the same color scheme, but different in style.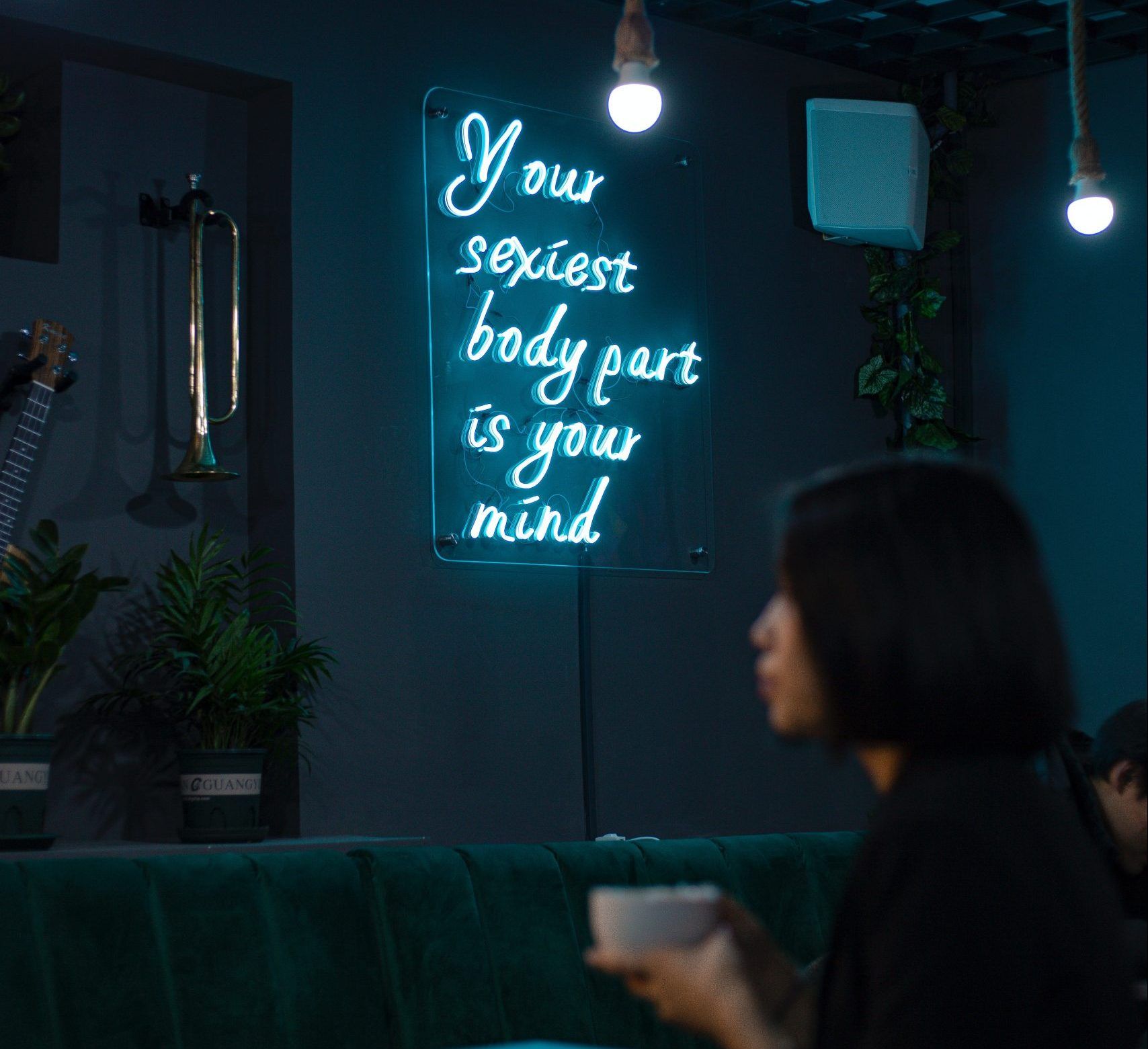 Instagram Worthy Pieces
Whether you love it or hate it, social media is here to stay – and it has a major influence on a business' ability to thrive. Adding in certain design elements, like a wall of greenery with bold text on top or a outdoor mural that lends itself to being photographed, can really boost your marketing efforts for a relatively low cost. After all, there is a reason why various websites compile lists of the "most instagrammable restaurants."
Some of these restaurants are great for social media because of their cool-looking food (like milkshakes bursting with cookies, candy, and more in vintage glassware). Others have incorporated elements into their design – like a wall with neon sculptures – that attract people looking for a photo op. Still others plate their food and drinks in interesting ways (like using dry ice for a foggy look) to create visual interest.
If you're interested in getting in on this trend, start scrolling through the lists of instagrammable restaurants for ideas. You can figure out a way to incorporate something similar into your own space – and get your restaurant on one of these lists!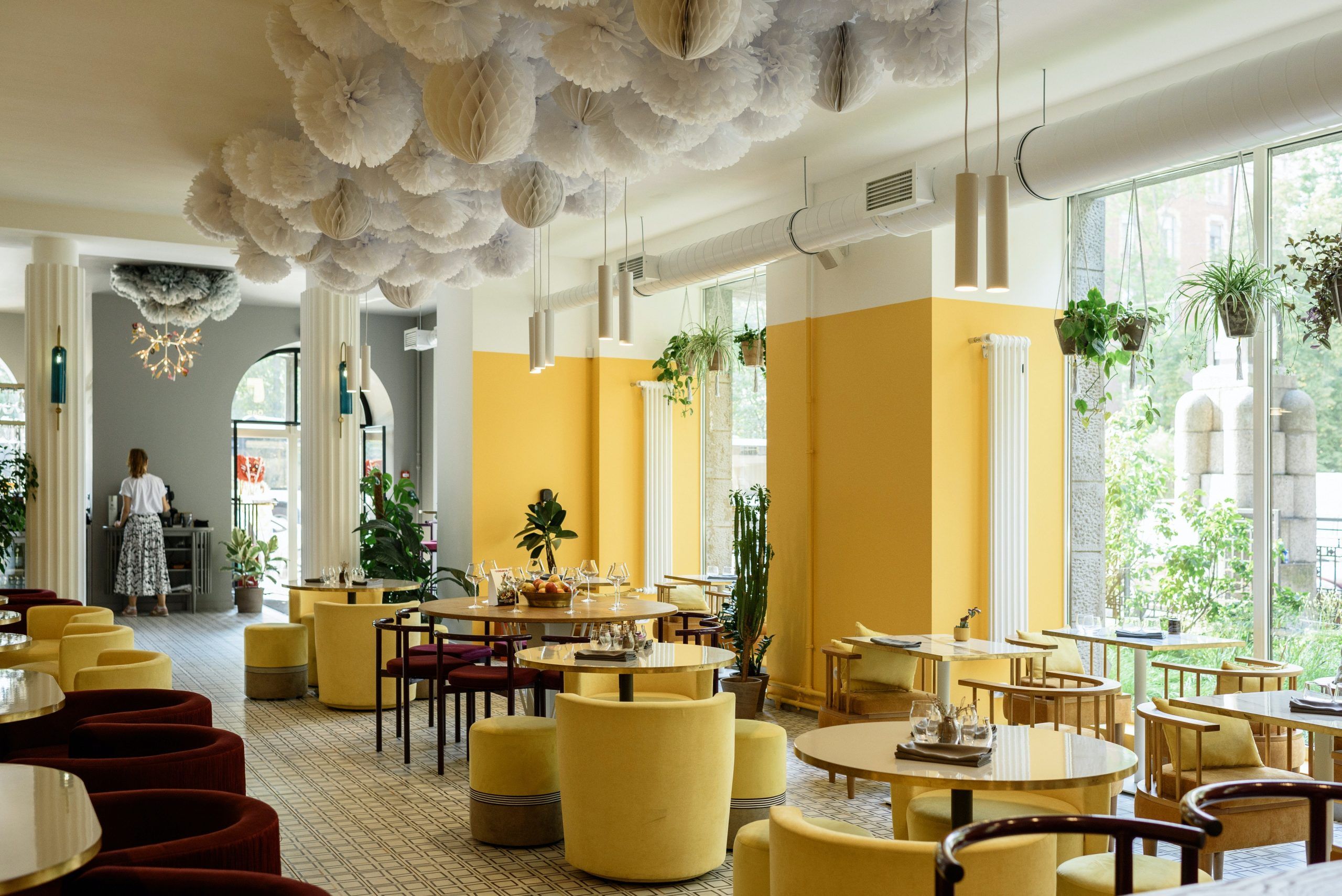 Warmer Colors
2020 was a difficult year for many of us. One way that you can welcome guests back into your space is shifting away from cooler grays and whites and bringing in warmer tones, such as brown. Grays and whites are starting to transition into browns and warmer tones like burnt orange and golden yellow.
Warmer color palettes are more inviting and have been shown in psychological studies to increase heart rates and excitement, which in turn stimulates hunger. Natural, earthy tones help diners relax and enjoy the company of those that surround them – which is important after many consumers avoided dining inside of restaurants throughout 2020.
It's no surprise restaurants are moving in droves to add more color and warmth to their interiors. If you're interested in warming up your space, there are a number of ways to accomplish this goal. Depending on the specific theme and style of your restaurant, you can incorporate warm tones in any number of ways, such as earthy browns and dark reds in a steakhouse or warm emerald hues at an Indian restaurant.
Design Your Ceiling
When you think about design, the ceiling probably doesn't enter into the equation. Yet incorporating some interesting elements into your ceiling is essential to overall design. A well-designed ceiling can elevate the space and make it feel more comfortable, airy and inviting, particularly when compared to plain white ceilings with stark fixtures. You can do this in any number of ways, from painting the ceiling a complementary color to placing art on string or wires from the ceiling to adding unique light fixtures.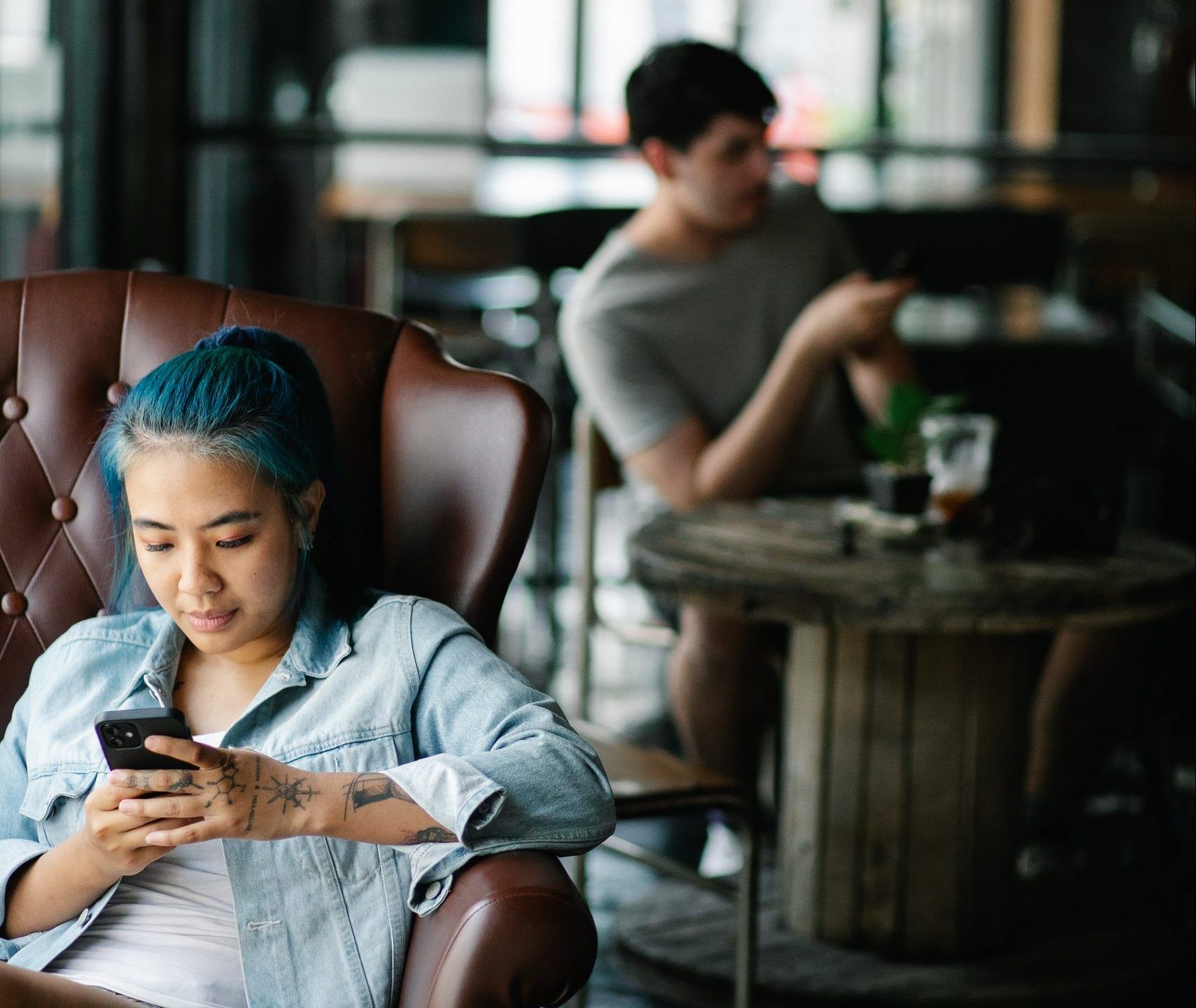 Comfortable Seating
Comfortable seating took over the office world with resimercial design and is continuing to gain momentum in the restaurant space. People want to be comfortable and feel like they're at home no matter where they are. The result is dining spaces that are as easy on the rear as they are on the eyes. More and more restaurants are incorporating cushioned seats and upholstered chairs into their dining floor layouts.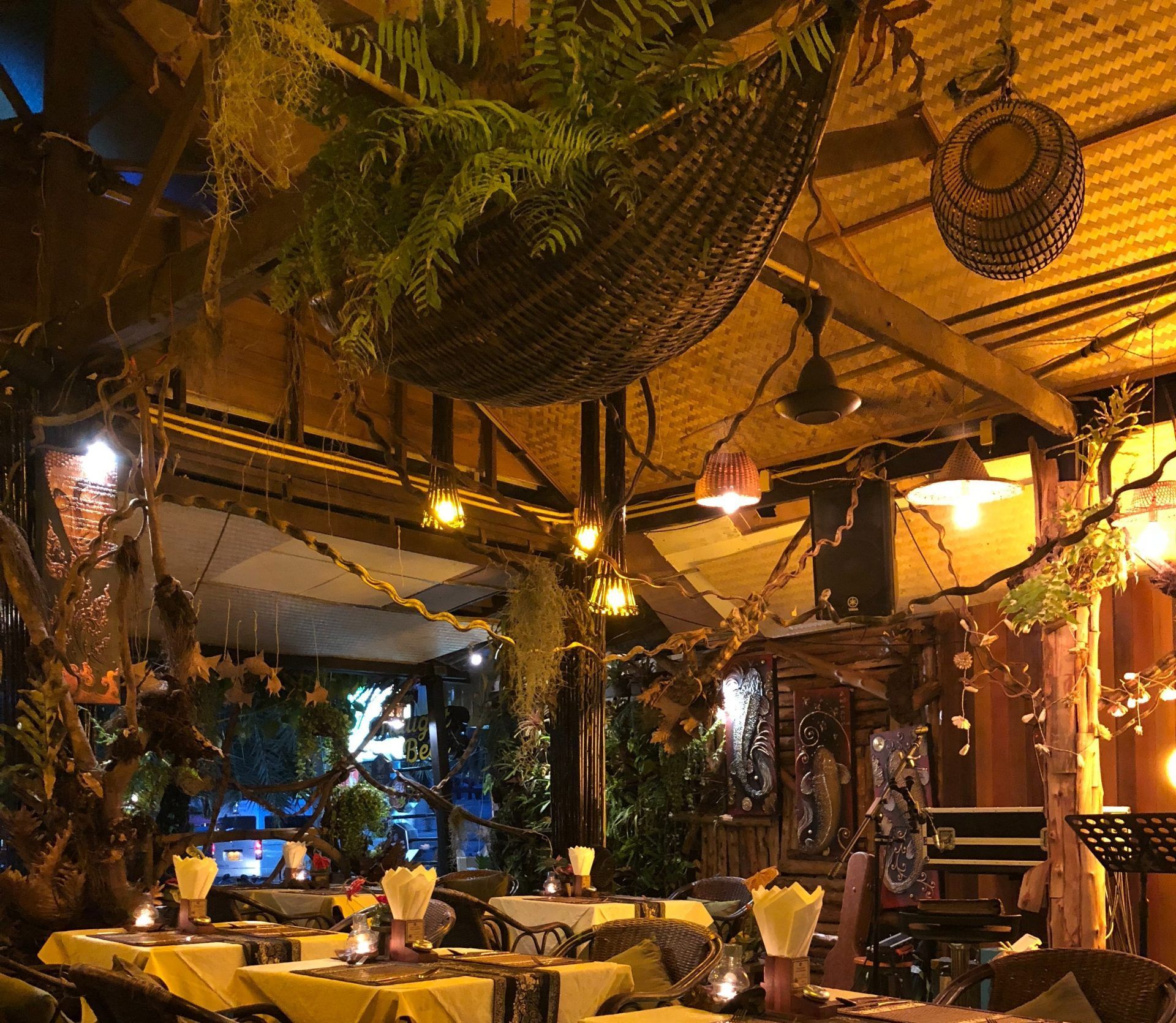 Plants & Green Spaces
Researchers have found that plants improve an individual's perception of a space, as well as, their overall happiness. There is a strong movement to bring more plants into the home and that movement has extended to restaurants too. Plants have been trending as a restaurant decor trend for a few years, but we expect that trend to be taken even further in 2021 with even more plants. We expect to see interior designs that look more jungle-like in nature with indoor trees and wall-to-wall leaves.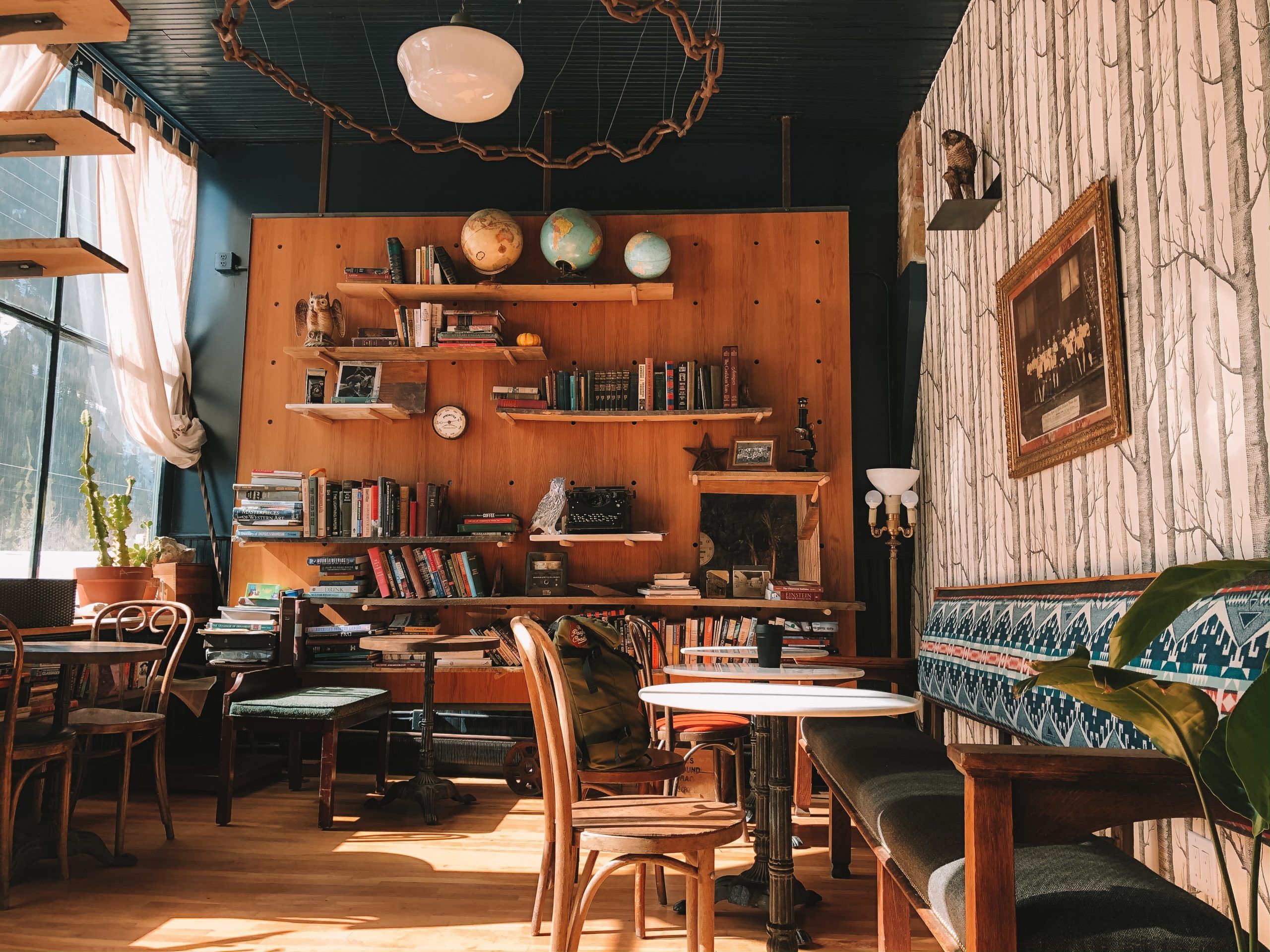 Wood Elements
In addition to adding green to your interior, bringing in wood can add quite a bit of appeal to any restaurant design scheme. Wood is cozy, rich, and never goes out of style. A wood accent wall or even a live edge bar top can add to the visual appeal of your restaurant – and make people want to stick around for longer.
Local Art
There's a clear consumer trend to favor local restaurants over larger chains. As restaurant goers flock away from national chains like Chiles and Applebees to dine at smaller local eateries, tying your restaurant into its local roots will help to win you points with diners. Locally sourced ingredients and specialities have been a hot trend for some time now, but the penchant for local is also starting to trickle into the physical space of the restaurant floor. You can save wall space to promote art from local artists and celebrate the local culture that surrounds your establishment.
Handcrafted Goods
One of the top design trends for restaurants in 2021 is using handcrafted goods, like pottery from a local potter or even hand blown glass vases on the tabletops. Just like incorporating local art onto your walls and buying locally sourced ingredients, using handmade items attracts people who are invested in supporting artisans and local businesses. It can also differentiate your restaurant from others in the area, many of whom use the same basic tableware.
Of course, using handcrafted goods is easier for some establishments than for others. A busy family restaurant probably won't want to use handmade plates and bowls that are more likely to be broken by kids. But if you are operating a more upscale eatery, or even a smaller coffee shop, bringing in these elements may make perfect sense.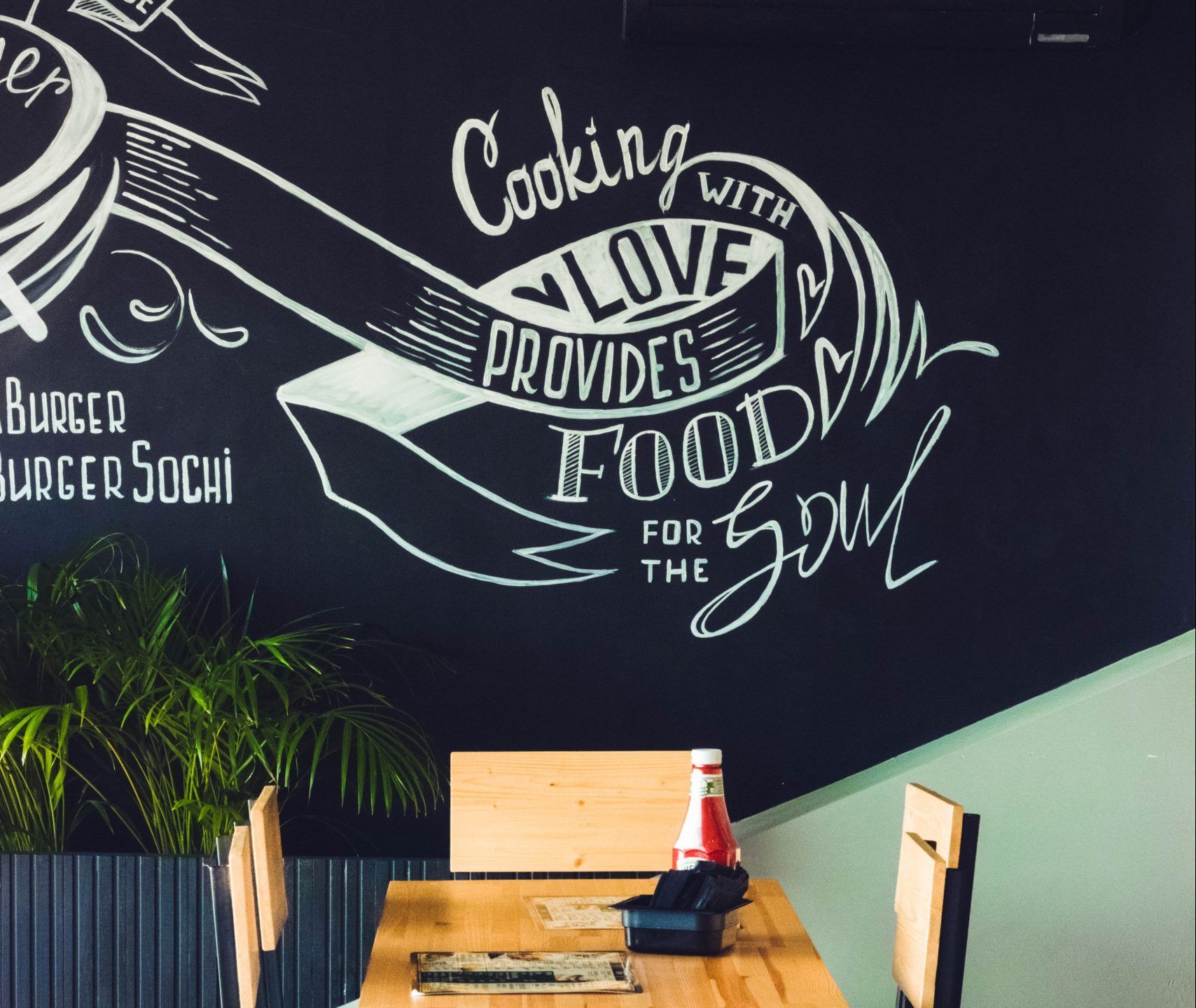 Bold Typography
Type is very much in right now and has been in for the past few years. When done right, bold marquee letters, graphics, diagrams, and charts all provide a fun way to make the walls of your restaurant pop. Neon type is also just as much of a draw as painted or hand-drawn type. Colorful neon signs hung over exposed brick or white porcelain tile provide a popular esthetic that many eateries are chasing.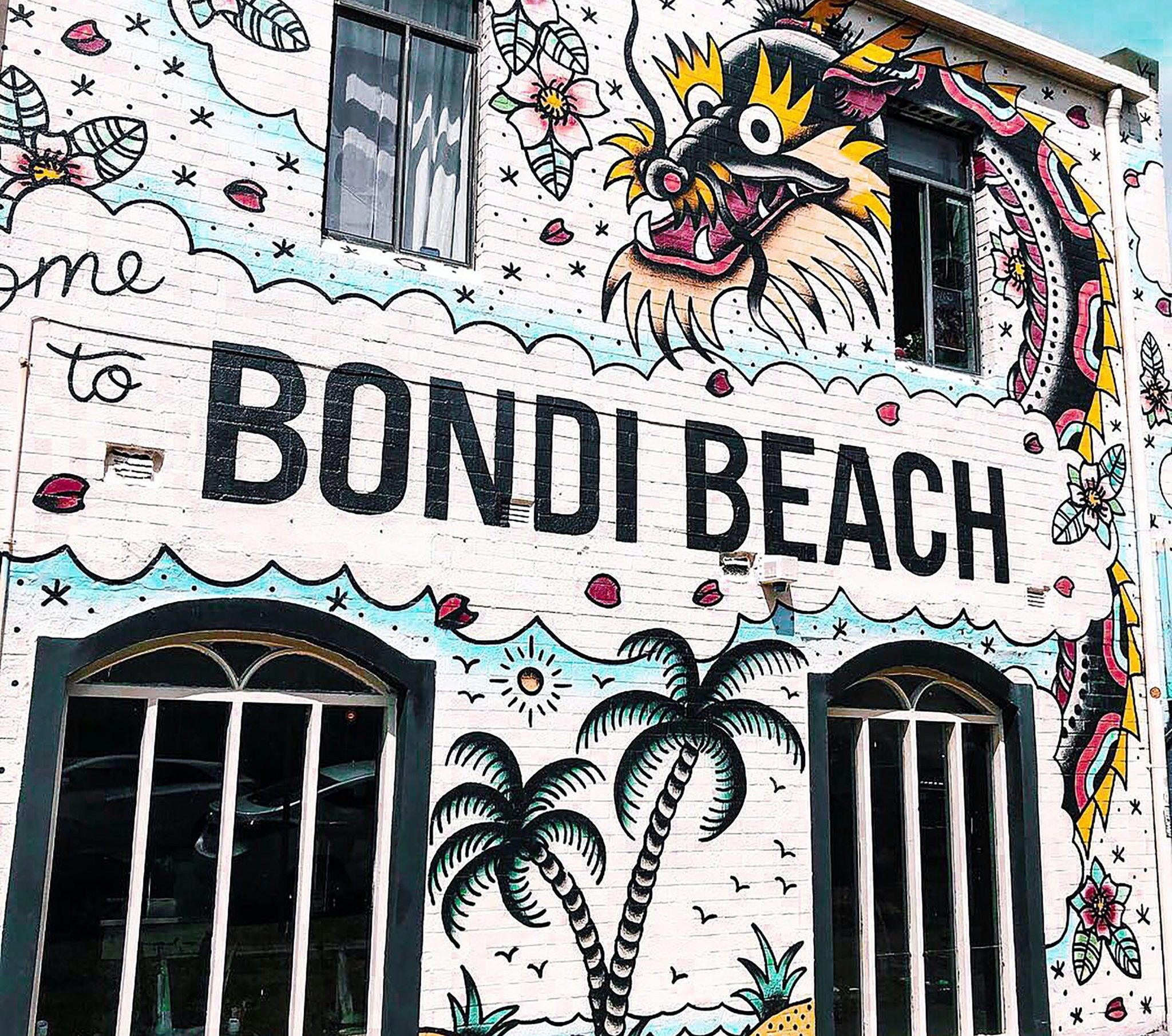 Exterior Murals & Wall Art
Murals don't cost much at all to produce, and are an insanely effective marketing tool. Both tourists and locals alike flock to take photos with visually appealing murals. Selfies end up on Instagram and often include the location tag, which inadvertently helps to drive more foot traffic to the location.
If you can find a local artist to team up with, it'd be well worth your time to create a mural for one of your restaurant's exterior walls. Just like "instagrammable" pieces inside of your restaurant, photo op hunters will come for your mural, but stay for the food.
Building Your Restaurant's Brand
Interested in building your restaurant's brand beyond the interior design of your location? The branding experts at Budget Branders can help you further refine your dining experience with custom branded cups and bags that will carry your brand outside of the physical walls of your location.
Custom printed restaurant supplies were once reserved for only the largest chains in the country, but we've teamed up with supply manufacturers to provide you with custom branded cups and bags at an affordable price. Fill out a contact form, or chat now to learn more about what Budget Branders can do for you.