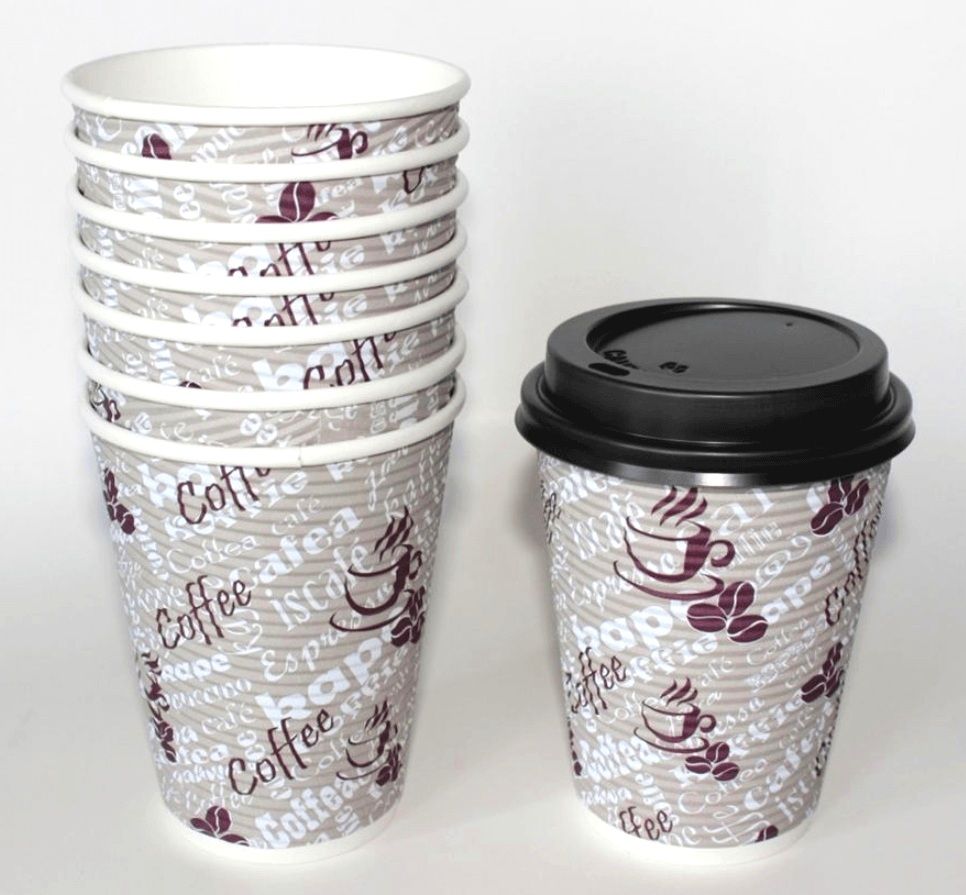 Today we will be learning everything there is to know about ripple cups. Pretty exciting! We will cover what they are, different styles, how much they cost, and best places to buy them.
Ripple Cups | What Are They?
Ripple cups are essentially a two-in-one cup. They are a single wall paper cup with a layer of rippled paper glued to the outside. Basically a normal paper coffee cup with a paper coffee sleeve glued to the outside.
The process for making and printing a ripple cup can be seen in the video below. It is mesmerizing and strangely relaxing. The noises alone are worth the watch.
The ripple layer provides the valuable insulation that would normally be provided by the coffee sleeve. Having the sleeve already attached to the cup makes life easier for both baristas and owners. One less stop in drink preparation for the barista, one less SKU to monitor for the owner.
Common Styles
You can usually find ripple cups in three different styles. The styles reflect the direction of the ripples attached to the cup:
Horizontal

Vertical

S-Shaped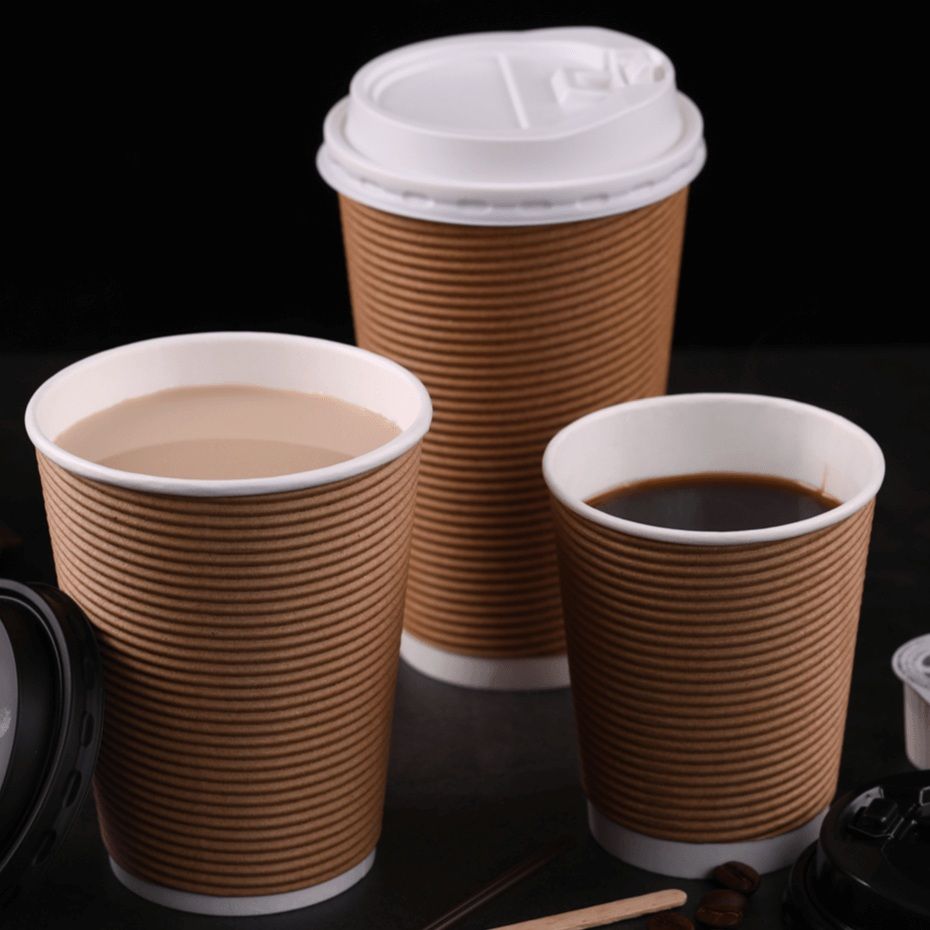 Horizontally Printed Ripple Cup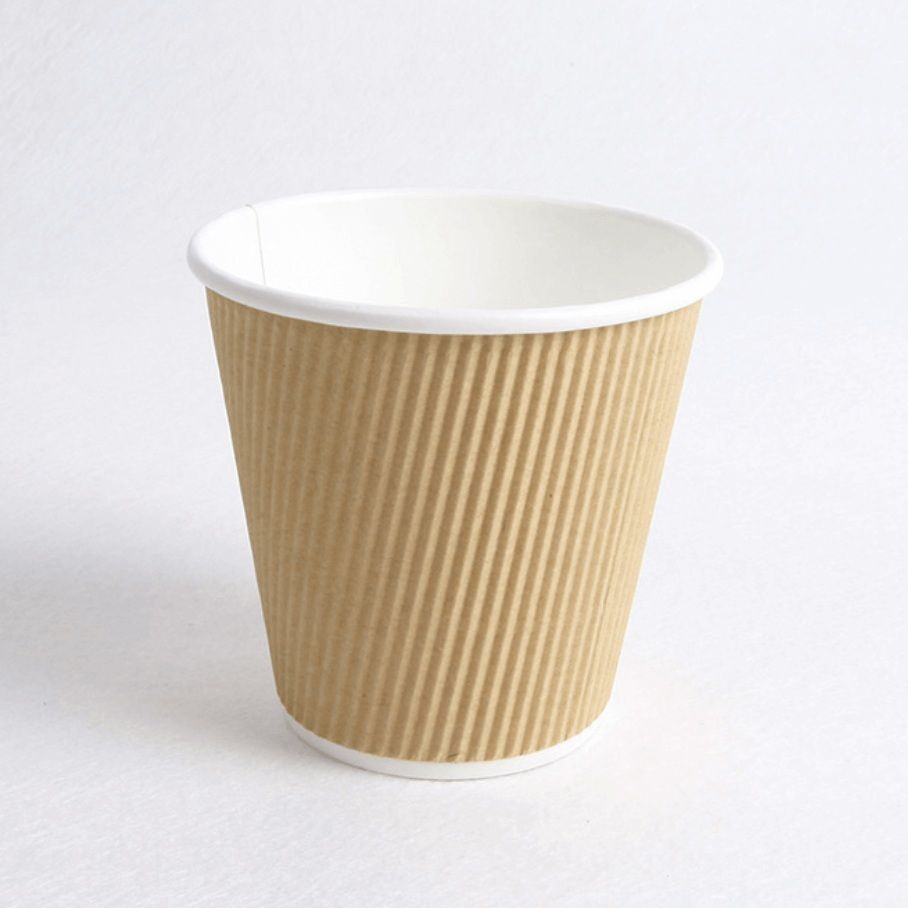 Vertically Printed Ripple Cup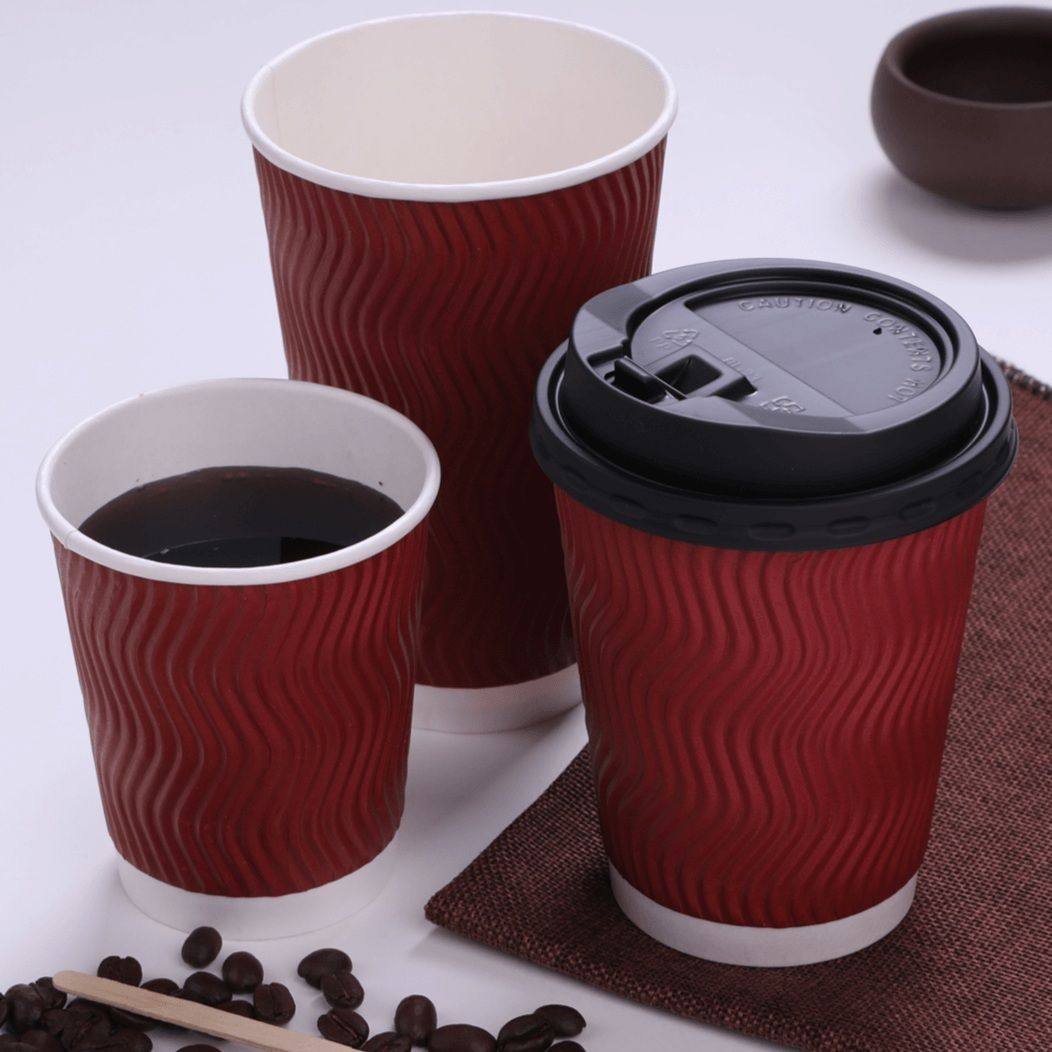 S-Shaped Ripple Cup
In addition to the different styles of ripples, a major benefit of the ripple cup is it can be custom printed, meaning you can brand them with your colors, logo, design, or whatever else you'd like.
How Much Do They Cost
Now that we've covered what ripple cups are, the different types, and how they are made, let's take a look at how much you can expect them to cost.
The price you are going to pay comes down to three major factors:
Are you going to brand them?

What size(s) are you wanting?

How many are you buying?
The answer to these questions is largely going to depend on if you are a business or not. If you are a business, branding your ripple cups is a must. If not, then you probably only care about the color and style of the cup.
If you are a business, you are already in the right place for getting custom branded ripple cups. You can view them by size and quantity in the table below. More information is over on our ripple cups page.
| Item | Sizes | Price | Price per 1000 (Case) | Discount (50+ Cases) | Discount (100+ Cases) |
| --- | --- | --- | --- | --- | --- |
| Custom Printed Ripple Paper Cup | 4 oz | $0.119 | $119.00 | 10% | 20% |
| Custom Printed Ripple Paper Cup | 8 oz | $0.159 | $159.00 | 10% | 20% |
| Custom Printed Ripple Paper Cup | 10 oz | $0.169 | $169.00 | 10% | 20% |
| Custom Printed Ripple Paper Cup | 12 oz | $0.169 | $169.00 | 10% | 20% |
| Custom Printed Ripple Paper Cup | 16 oz | $0.189 | $189.00 | 10% | 20% |
| Custom Printed Ripple Paper Cup | 20 oz | $0.199 | $189.00 | 10% | 20% |
If you are looking for unbranded ripple cups, you have quite a few options to choose from.
The cheapest place is usually the WebstaurantStore. These guys are a great restaurant supply company with a huge selection of ripple cups. The only downside is shipping can get quite expensive.
The most convenient place is, of course, Amazon. They also have a large variety of cups, and free shipping for Prime Members.
There are other places to purchase unbranded ripple cups, but they generally will either be more expensive or less convenient than the places listed above.
In Summary
I hope you have found this guide helpful! If you're a business, I strongly suggest you click the LIVE CHAT button below and speak with someone about custom branded ripple cups.
They barely cost more than unbranded when you order from us. At least let us make a free art mockup for you before you make your purchase!
Thanks for reading! If you have any more questions about ripple cups, or anything else branding related, feel free to click the LIVE CHAT button. We would love to help in any way we can!